Ultimate - Aubrey D 150ml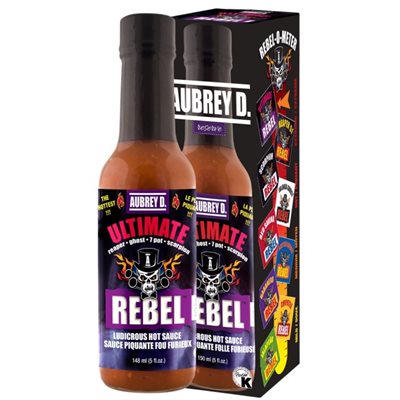 Double-tap and hold to zoom.
Mouse over image to zoom.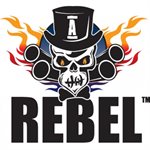 Ultimate - Aubrey D 150ml
Product Code: 696859903007
C'est la sauce piquante Ultimate de Aubrey D. Rebel ! C'est un délicieux mélange folie furieuse des piments les plus piquantes du monde. Le piment Carolina Reaper, le piment Ghost (également connu sous le nom de Bhut Jolokia), le piment 7 Pot Primo et le piment Trinidad Scorpion ! Ces piments se mélangent pour faire l'une de nos sauces le plus savoureuse et le plus piquante.

Cette sauce piquante folle furieuse a été créée pour ceux qui voulaient tenter le destin avec les dieux des feux et sentir la brûlure tout le long.
Quantity Available: 12+
Availability: In stock
PIMENT(S)
Reaper,, Bhut Jolokia, 7 pot primo, Scorpion
Ingrédients
Eau, Oignons, Purée de piment reaper, Mandarines oranges, Purée de piment jolokia, Vinaigre de cidre de pomme, Concentré de jus d'ananas, Purée de piment 7 pot primo, Purée de gingembre, Sel casher, Gomme de Xanthane, Poudre de piment scorpion.
Fabricant
Gourmet Chips et Sauces